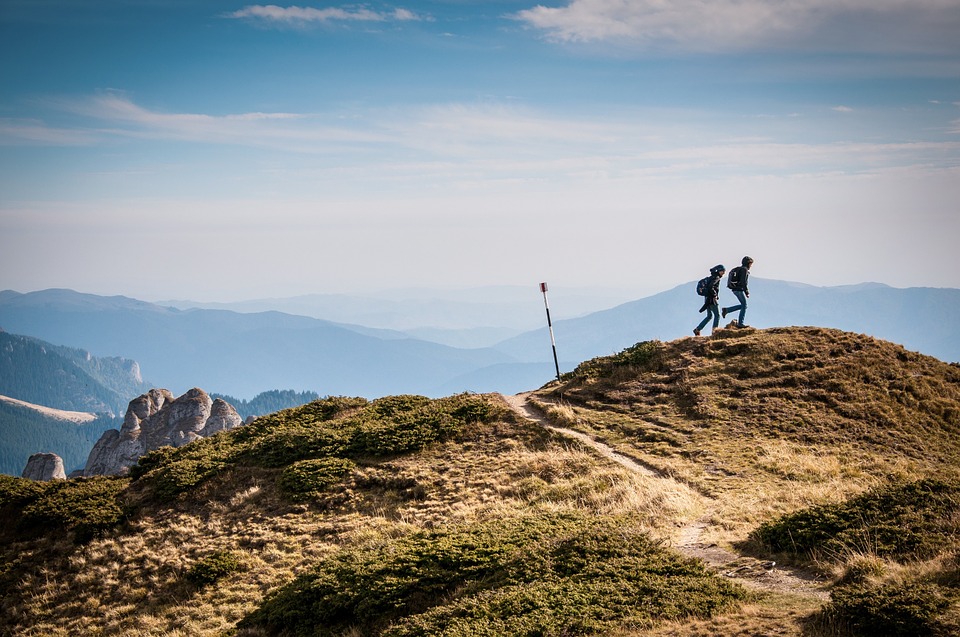 Top 5 Tuesday – 3/15/16
Nature is calling you out for a hike. Don't know where to go? Here are our favorite places to connect with Mother Earth in San Benito County.
– More visitor-friendly than the West side of the mountain range, the East entrance to the national park provides hiking amenities like a campground and seasonal concessions. For a moderate hike, take the flat 6.5-mile trail from the Pinnacles Visitor Center to the South Wilderness Trail. For a more challenging trek, make your way up to the marvelous view of High Peaks from Condor Gulch, a steep 5.3-mile trail. Remember to bring plenty of water!
– Open year-round. Visitor's center open 9 am – 4:30 pm, weekends and holidays.
– 5000 California 146, Paicines, CA 95043
Take Hwy 101 south through the city of Gilroy to Hwy 25 south. Go through the town of Hollister and continue about 30 miles to Hwy 146. Turn right on Hwy 146. Turn left into the Pinnacles Campground to check in at the Pinnacles Visitor Center.
– Hike to the top of Fremont Peak right before sunset during an observation night to gaze at the valley below through the provided telescope. Visit the park's website for more information about observation opportunities.
– Open year-round, 8 am – half-hour after sunset.
– Gabilian Mountain Range, San Juan Bautista, CA 95045
Off of Highway 156, 11-miles south of San Juan Bautista on San Juan Canyon Road.
– For a more relaxing stroll, explore the trails in Pacheco State Park, along the sloping hills that lead to the San Luis Reservoir. Hike or bike along 28 miles of wildflower-filled trails and watch for curious wildlife.
– Open year-round, 8 am – sunset.
– 38787 Dinosaur Point Road, Hollister, CA 95023
Pacheco State Park is located 24 miles west of Los Banos or 20 miles east of Gilroy off Highway 152 on Dinosaur Point Road.
– This National Historic Trail is as much about lovely views as it is about reflecting on history. The total mileage of this 1,200-mile trail may seem daunting, so you may want to limit yourself to the leisurely 3-mile hike on Old Stage Road, then loop back for some antique shopping in quaint San Juan Bautista.
– Trailhead begins at Mission San Juan Bautista, CA
– If you're up for a hiking challenge, grab your flashlight and head to the West side of the Pinnacles. Begin your 8.4-mile adventure by climbing up to the High Peaks, and then continuing the loop on downhill or flat trails. Return along the Old Pinnacles and Balconies trails, going over or through the cave for a cool finish to your journey.
– Open year-round. Visitor's center open 9 am – 4:30 pm, weekends and holidays.
– 5000 California 146, Paicines, CA 95043
– Take Hwy 101 South to the town of Soledad. Take Hwy 146 East. Be aware that the highway turns into a one lane road, drive with caution. Follow Hwy 146 for 14 miles into Pinnacles National Park.